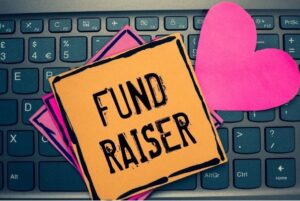 Do you have a great idea for raising funds for the Learning Disabilities Association of Wellington County? Now you can create your own fundraiser! Simply click here and get started.
You will be directed to the Canada Helps site-and then you select us as the charity you would like to fundraise for.
Ways to Fundraise:
Host a bake sale, yard sale or craft sale
Community Car Wash
Use your social media to fundraise- share your link to the Canada Helps site
Host a sporting tournament
Organize a pumpkin carving contest
Plan a Dance-A-Thon
Dress down day or sports team at work
Host a corn-hole tournament
A photography contest
Read-A-Thon (kids ask family members to sponsor them $5.00 for every book read over the summer)
Gift wrap station
These are just a few ideas to start. Get together with your family, workplace or school to see how you can make the biggest impact.
Need more ideas? Don't hesitate to reach out!
Executive Director
[email protected]
519-837-2050
Charitable Business Number: 119010403 RR0001