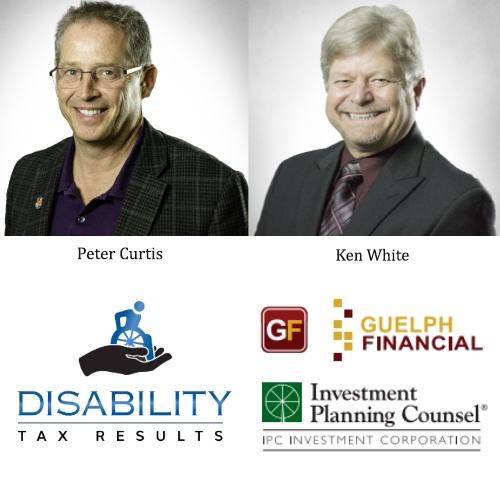 LDAWC-The Disability Tax Credit and RDSP Workshop
Looking for information on the Disability Tax Credit or the RDSP? This workshop is for you!
About our Workshop:
Does your child qualify for the Disability Tax Credit? Are you wondering when to apply for the DTC or a Registered Disability Savings Plan?
The disability tax credit (DTC) is a non-refundable tax credit that helps persons with disabilities or their supporting persons reduce the amount of income tax they may have to pay. The RDSP is a long term savings plan that is specifically for people with disabilities, including those with learning disabilities. Find out if your child qualifies, what the benefits are and how to take the next steps.
Join us for this important presentation and informative discussion regarding both.
**All attendees will be entered in a draw to win one of two gift baskets!**
About our Speakers:
Peter Curtis has been providing medical representation for almost 20 years including Workplace Safety and Insurance Board hearings and tribunals, CPP Disability appeal hearings, and civil trials. Peter's medical law experience began when he represented hundreds of injured workers before the WSIB. While expanding his medical knowledge, he also began teaching courses on how to provide advocacy at the WSIB. With new changes in legislation surrounding legal representation, Peter opted to return to school in 2008. He graduated as a paralegal with honors in 2010 from Humber College.
Due to the demands of new clients, Peter's practice focus began to shift to the Disability Tax Credit, with a specialty in appeals. In 2016 Peter rebranded to Disability Tax Results and now has clients throughout Canada with impairments ranging from mental functions issues to physical limitations.
Ken White has worked in the financial industry since 1992, helping families and individuals grow their investments, manage their debt and protect the things that are important to them. In addition to his full financial and estate planning services he has become passionate about helping families with special needs. Through this passion, Ken has become an expert on the Registered Disability Savings Plan.
When: Wednesday, February 17th, 2021 6:30 pm-8:30 pm
Where: Virtual Event (online)
Cost: $15 for non-members; $10 for LDA members
We never want cost to be a deterrent! Please contact us about subsidies.