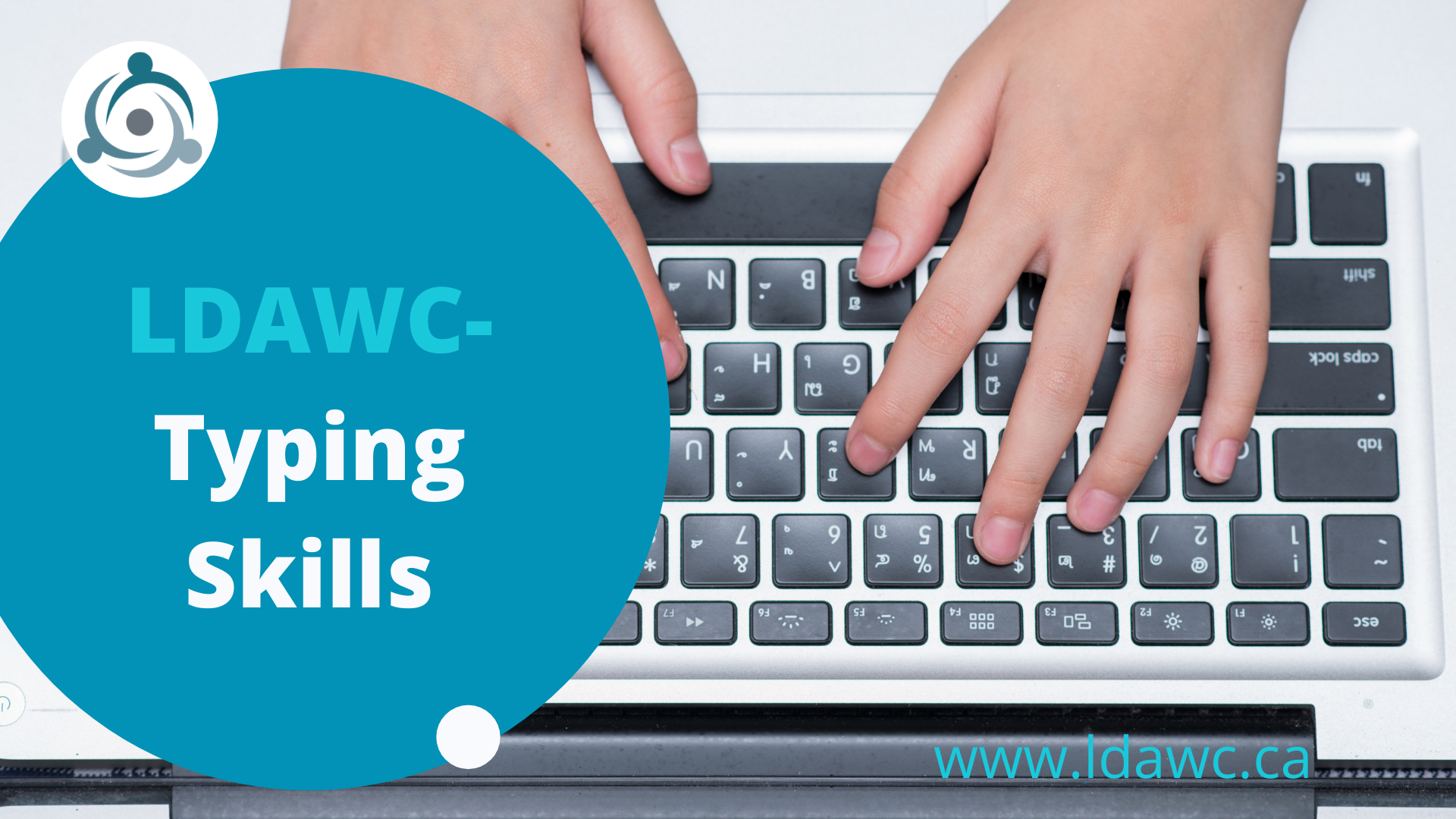 LDAWC-Typing Program
Keyboarding is one of the most important skills for students to learn. Our program is an effective way to learn & improve on typing skills.
What: The LDAWC Typing Program offers a fun way to learn how to type as well as to improve typing skills. Keyboarding means being able to type with speed and accuracy, without needing to look down at your hands on the keyboard, and this has many benefits including reduced fatigue, reduced risk for repetitive strain injury and increased productivity.
How: Utilizing the web-based program 'TypingClub', students will learn:
-proper keyboarding technique
-practice to increase typing speed
-improve accuracy
-develop stamina for typing
Who: Students 7-13 with learning disabilities will be able to enable audio instructions that narrate text and provide helpful feedback. The font size and color of typing lessons can also be adjusted to meet students' unique needs.
About the program: When typing with two fingers, the visual and frontal cortices of the brain are forced to focus on where individual keys are located. Keyboarding removes this burden, enabling students to work on things like sentence structure and grammar while they type.
The program is both fun and educational, guided by a facilitator through the lessons, games and testing. Access for practice outside of the program is available and each student receives regular, positive feedback that helps reinforce their learning.
When: The program will run once a week (Thursday evenings) for 8 weeks, 6:30 – 7:45 pm starting October 7th and finishing November 25th, 2021.
Register today! (Open to residents of Wellington County/Guelph)