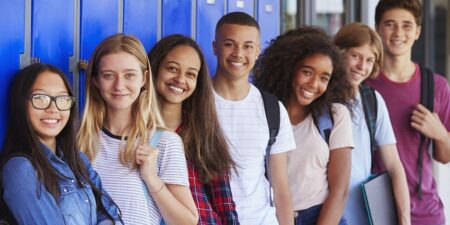 On-line Transition to Highschool -Skills Program-for Students LDs or ADHD
Students with Learning Disabilities or ADHD entering Grades 7-9 can prepare for Highschool with this On-line Transition Skills course
About this Event
Twice weekly sessions for 3 weeks: July 7th to July 23rd, 2020.
Tuesdays and Thursdays 1:30-3pm. On-line, Instruction will be Live.
This course uses the SOAR – Some Assembly Required – curriculum, developed by the Learning Disabilities Association of Ontario, and focuses on transitions and developing success.
Students will develop skills in:
Identifying their own Strengths and Needs
Learning Styles and understanding of own LD and/or ADHD
Strategies for organizational and time management skills
Self-advocacy skills and social skills
The course is specifically for students who have completed grades 6, 7 and 8 as they begin preparing and adapting to the choices and challenges of high school – building self esteem, self awareness, how to express ideas and follow directions and become a self-advocate in the learning process.
FAQs
Students will require access to a laptop or desktop computer and reliable internet access.
We reserve the right to cancel program sessions if minimum numbers are not reached (4)
How can I contact the organizer with any questions?
For more details, please contact Monica at 519-837-2050 or info@ldawc.ca
-Please contact us if you are interested in Fall offerings of this program, or you are looking for alternate dates/times this summer.
How do I become a member?
Become a member of Learning Disabilities Association of Ontario (LDAO) http://shop.access.ldao.ca/ to receive a discount on LDAWC events.